Welcome to the New Jersey not seen from the Turnpike...Many of my images are the result of seeking out the less urban locales of The Garden State. Often via backpack or kayak...Some of these award winning paintings have been shown at prestigious venues in the Northeast. Including The Salmagundi Club, NYC. The Philadelphia Sketch Club. and the Trenton City Museum...Most works are for sale.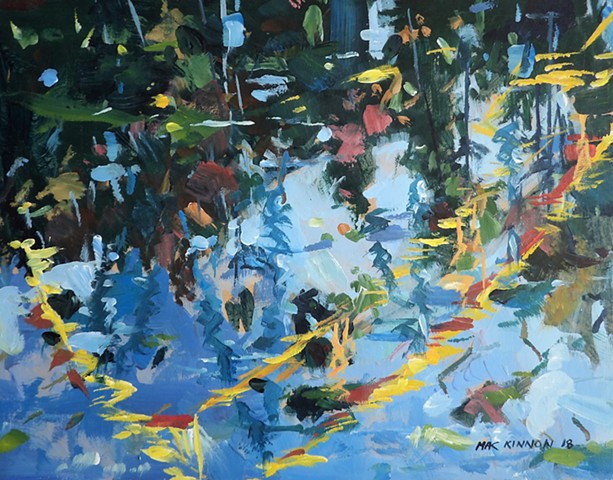 PURSUE THAT WHICH IGNITES THE SPARK...In the course of my art career. I have had both the opportunity and need to follow diverse paths. Including two current positions as an Art Therapist and Pottery Instructor. In addition I've been employed as a painting teacher, crafts instructor and exhibit designer. Collectively these experiences have contributed to my development. As much as earning two degrees in Art Education. A lengthy investigation of styles and materials has led to my current interest in plein air painting. I am also designing small scale teapots, keepsake boxes and mirror frames on the potters wheel.
I reside in Monroe Township, NJ. With my wife Arlene. A concert pianist and highly sought after piano instructor.